Online 24/7 non stop 80s.... and that's all!
To listen now, click on one of the player icons above

A fully automated stream playing 80s music only in stereo at 128kbps, totally COMMERCIAL FREE. We are proud to be a not for profit hobby station.

Please note: We cannot take requests for songs.

ThreeTen Radio has a lot of outgoing costs and NO income. If you would like to help us remain as we are, please consider donating. See our donate page HERE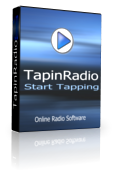 Want to email us about anything 80s? Use the link below.

©Copyright 2008 - 2014 ThreeTen Radio All Rights Reserved